Collaboration and Partners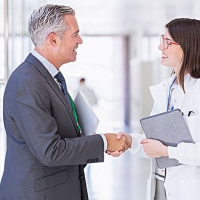 We hope to build collaboration relationship with domestic and foreign research institutions, clinical diagnosis companies and pharmaceutical companies to jointly explore and develop proteins and monoclonal antibodies to accelerate the process of new drug R&D. 
With a rigorous scientific standard, we provide customers with a comprehensive solution of monoclonal antibodies and proteins. At present, we are looking for global strategic partners in the following areas: cancer Immunotherapy, clinical and diagnostic applications.
Contact Us

Heyuan Biotechnology (Tianjin) Co., Ltd
Heyuan Biotechnology (Tianjin) Co., Ltd. is a biotechnology enterprise focusing on the research and development of innovative immunocytotherapeutic drugs, and is committed to building the whole industrial chain business of the research, development, production and sales of immunocytotherapeutic drugs. Founded in June 2018, the company is headquartered in Huamao center, Chaoyang District, Beijing, and has an immune cell therapy drug R & D and transformation base in Binhai high tech Zone, Tianjin. Relying on the previous technical achievements of the first-class hematology hospital and Hematology

Nanjing Beiheng Biotechnology Co., Ltd
Beiheng Biology is an innovative biomedical company focusing on disease treatment and services. It is jointly founded by doctors from top universities at home and abroad and an operation team with rich business experience. Its business covers immunotherapy, gene therapy and cro services. It has a number of independent R & D invention patents (including three tumor cell immunotherapy invention patents).

Wuhan Borrida Biotechnology Co., Ltd
Wuhan Borrida Biotechnology Co., Ltd., founded in 2014, is a high-tech enterprise focusing on car-t cell immunotherapy. Adhering to the enterprise tenet of "technology saves lives, technology guarantees health", borrieta biology has established an efficient management, R & D and production team, with a large number of technology reserves with independent intellectual property rights and a number of biomedical R & D personnel from around the world.

Biotechnology (Shanghai) Co., Ltd
Biotechnology (Shanghai) Co., Ltd. (hereinafter referred to as: Biotechnology) was established in 2003. Since its establishment, bioengineering has always been committed to providing life science products and technical services. In the past 11 years, bioengineering and China's life science cause have developed together, and our products are getting better and better in quality and more and more varieties. We have provided high cost-effective life science experimental solutions for the majority of R & D personnel and made our own contribution to the cause of life science in China.