DimAb® B cell seed library
What is DimAb® B cell library?
DimAb® B cell seed library is a pool of frozen B cells separated from immunized rabbits, which have been pre-validated containing positive FACS binders to the target. Most of the libraries have also been used for the screening of lead mAbs molecules by our internal R&D team or customers. The molecules prepared from DimAb B cell libraries have shown diverse CDR sequences and high affinity binders in downstream testing results. Each library should contain many potential binders for the drug discovery.
Key Features:
Pre-made B cell library containing diverse FACS binders for the target protein.
Quick freezing in liquid nitrogen after PBMC isolation to prevent injury to the cells and keep the diversity of the original B cells.
Risk free, no binder no payment
Save your time for lead molecule discovery, skip the immunization and early screening steps (3~4 months).
Two steps validation:

Polyclonal antibody validation of immunized rabbit serum as specific binders to the target proteins.
Functionally validated to be capable to screen for FACS binder for lead mAbs molecules discovery.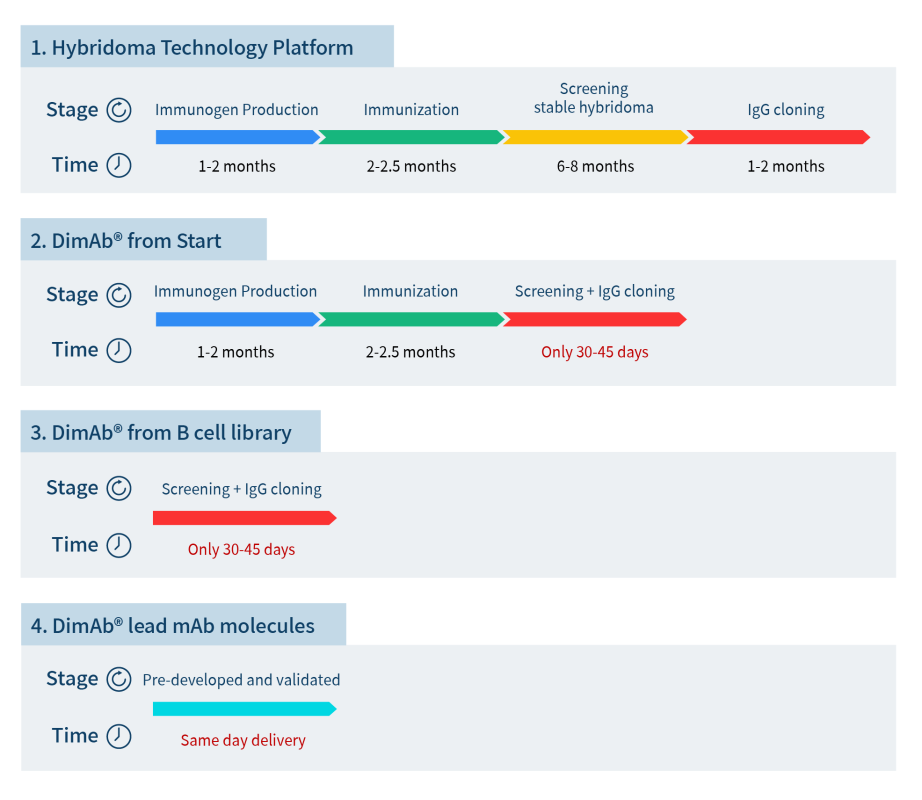 DimAb® B cell seed libraries


Contact us for your lead mAb molecules project!