Biosimilar Reference Antibodies
At DIMA Biotech, we recognize the pivotal role of benchmark reference antibodies in developing superior biologic drugs. These antibodies streamline downstream efforts, aiding in the identification of crucial elements like cell lines and reagents.
We offer a diverse range of biosimilar antibodies, meticulously assessed through binding assays. While intended for research purposes, they hold potential for various applications.
Explore DIMA's biosimilar antibodies to advance your research and development. Join us in paving the way for biologic drug innovation.
Find the right BMK antibody for your assay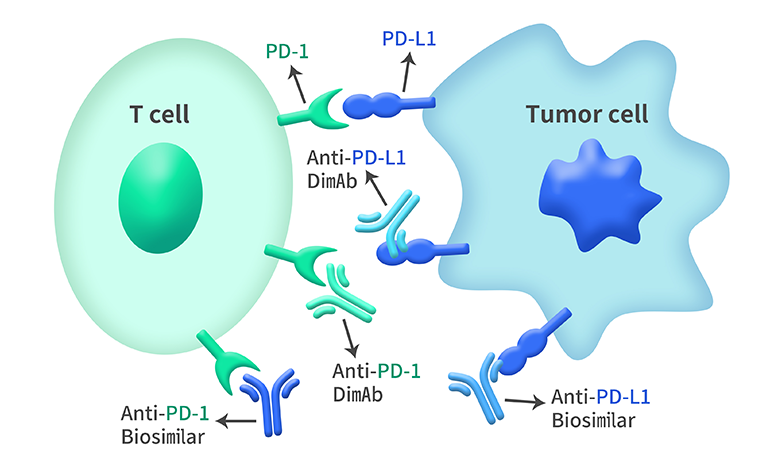 Featured BMK Targets
Strict Quality Control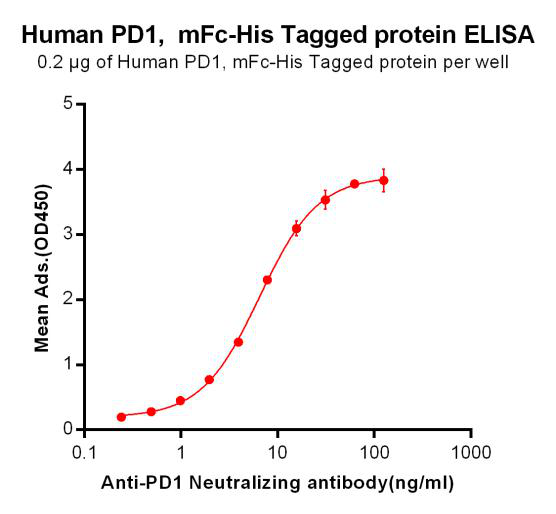 Figure 1. ELISA plate pre-coated by Human PD1, mFc-His tagged protein (Cat# PME100025) can bind to Anti-PD-1 pembrolizumab biosimilar neutralizing antibody (Cat# BME100006) in a linear range of 0.24-6.49 ng/ml.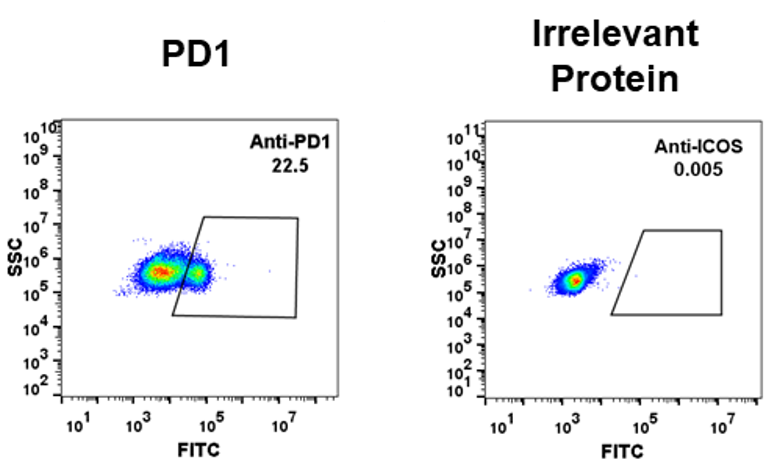 Figure 2. HEK293 cell line transfected with human PD1(A) and irrelevant protein (B) were surface stained with anti-PD1 neutralizing antibody 1μg/ml (pembrolizumab, Cat# BME100006) followed by Alexa 488-conjugated anti-human IgG secondary antibody.